Do you want to compete in the best league in the world?
Access the championship page, select the categories you want to participate in and register as an IFBB PRO athlete. We will wait for you!
IFBB PRO
VALENCIA
IFBB PRO VALENCIA , was born to be a prestigious and quality brand , was born to prevail over time and make the dreams of all those people come true who one day decided to get on stage and demonstrate their work to the world.
All this work begins after a meeting in December 2017 with my friend and mentor Emilio Martínez , who was going to be part of the history of Bodybuilding and fitness in this country without him knowing it and a server did not want to be less, so he I joined him without thinking and for life.
In 2018 we make our dreams come true and create the first events;  Ciutat de Xàbia Interregional Championship , Laura Guillen Ifbbpro National Open , Valencia Cup and the organization of the Spanish Championship .
2019 is the year of the consolidation of these great events, created by and for athletes.
We come to 2020 full of uncertainties, insecurities, limitations and fears, but he does not faint, he does not lose hope, we refuse the evidence and take a quantitative and qualitative leap with the creation of the International Championship Amix Classic Ifbbpro and of course, of our beloved Valencia Cup and flagship of the brand ("Bigbro" heritage ).
 IFBB PRO VALENCIA, it would not be possible without the help of my fatigue partner, my pillar, my guide; and without a wonderful team (Backstage, sound, photography, security, statesman, speaker, graphic designer, etc …) where they always give 110% in each championship for which they are recognized worldwide.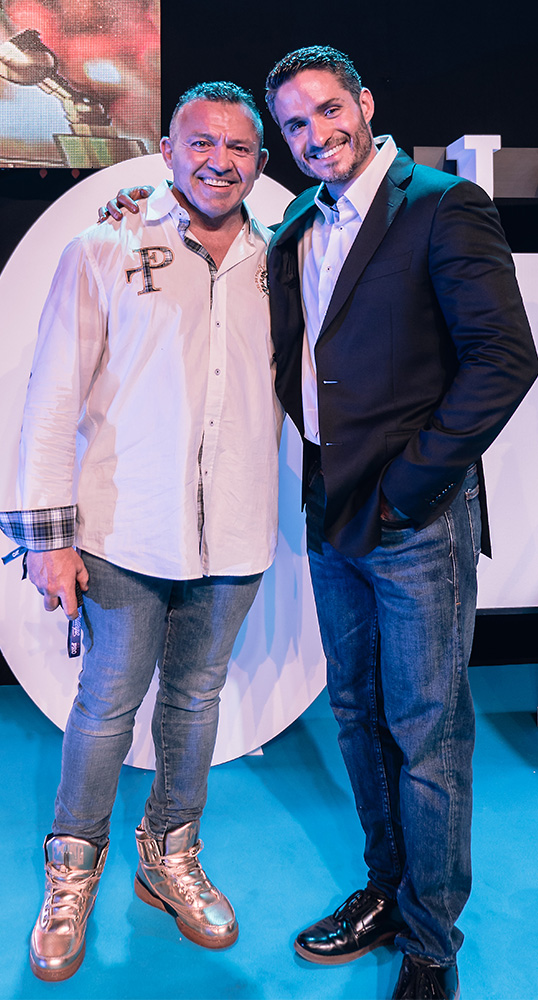 OUR
STATISTICS
The numbers speak for themselves, and in just three years we have reached unprecedented numbers.
ifbb pro valencia
championships
There are two championships that position us as a benchmark not only in the Valencian Community and in Spain, but also internationally.
And these are the championships with which IFBB PRO VALENCIA began a dream that today has attracted more than 1200 athletes from all over the national and international scene.
IFBB PRO VALENCIA CALENDAR
In addition to organized championships. IFBB PRO VALENCIA works closely with all national promoters to take our sport to the next level.
See Sports Calendar